Morgan-Verne Security Remote Monitoring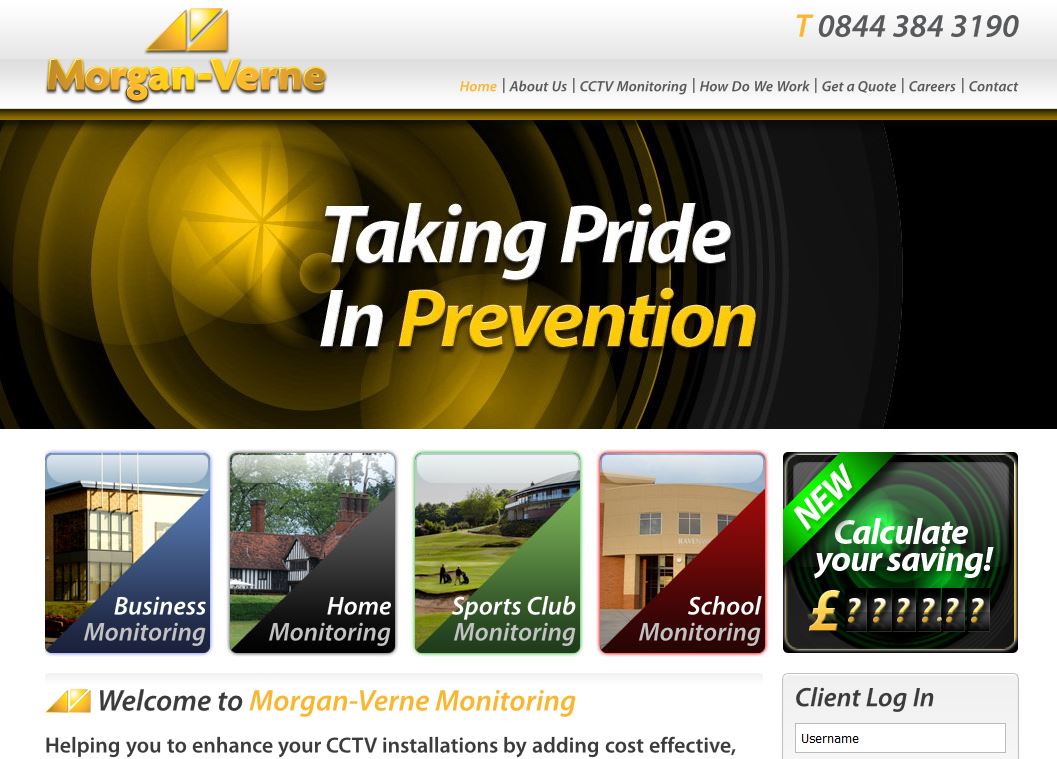 Morgan-Verne Monitoring commenced trading back 2006 and since that time we have helped installers across the UK earn extra income by simply adding our remote CCTV monitoring services to their own offer.
Providing truly independent, cost effective remote CCTV monitoring services is at the very core of our operation. We are an independent remote monitoring station who genuinely aims to make CCTV installers more money from their monitored accounts.
Contact Details
Morgan-Verne Monitoring Ltd.
Armytage Road
Wakefield Road Industrial Estate,
Brighouse,
West Yorkshire
HD6 1UJ
Tel: 0844 384 3190
Email Morgan-Verne
More about Morgan-Verne Monitoring
Remote CCTV monitoring is our core business............
We're not installers and we're not in the business of offering our own maintenance packages, but we are a remote monitoring provider dedicated to helping you and your business.
To do this, we use the very latest version of the 'Immix' platform from Sureview Systems International allowing us to monitor all makes of popular DVR's and many of the less well-known ones. We operate from a purpose designed, high quality building manned by our own highly trained, SIA licensed specialist personnel.
All this ensures that along with maximising your income, we are also able to provide you with a high quality – reliable – remote monitoring service 24 hours per day, 365 days per year.
Regional Coverage:

London & South East

South West

East

West

Midlands

Wales

North

Northern Ireland

Scotland

Republic of Ireland

The North region includes:

Merseyside
Greater Manchester
Isle on Man
Lancashire
West Yorkshire
South Yorkshire
North Yorkshire
Humberside
Cleveland
Durham
Tyne & Wear
Cumbria
Northumberland
CCTV Monitoring surveillance Fire Alarm Monitoring Intruder Alarm Monitoring CCTV
Find a Security Professional
FREE TRIAL + FAST TRACK LISTING
Sign-up for a monthly listing into the UKSecurityAdvisor.com Directory and receive the first trial month FREE