Home

/

Services

/

UKSecurityAdvisor - the ultimate online security reference...
UKSecurityAdvisor - the ultimate online security reference...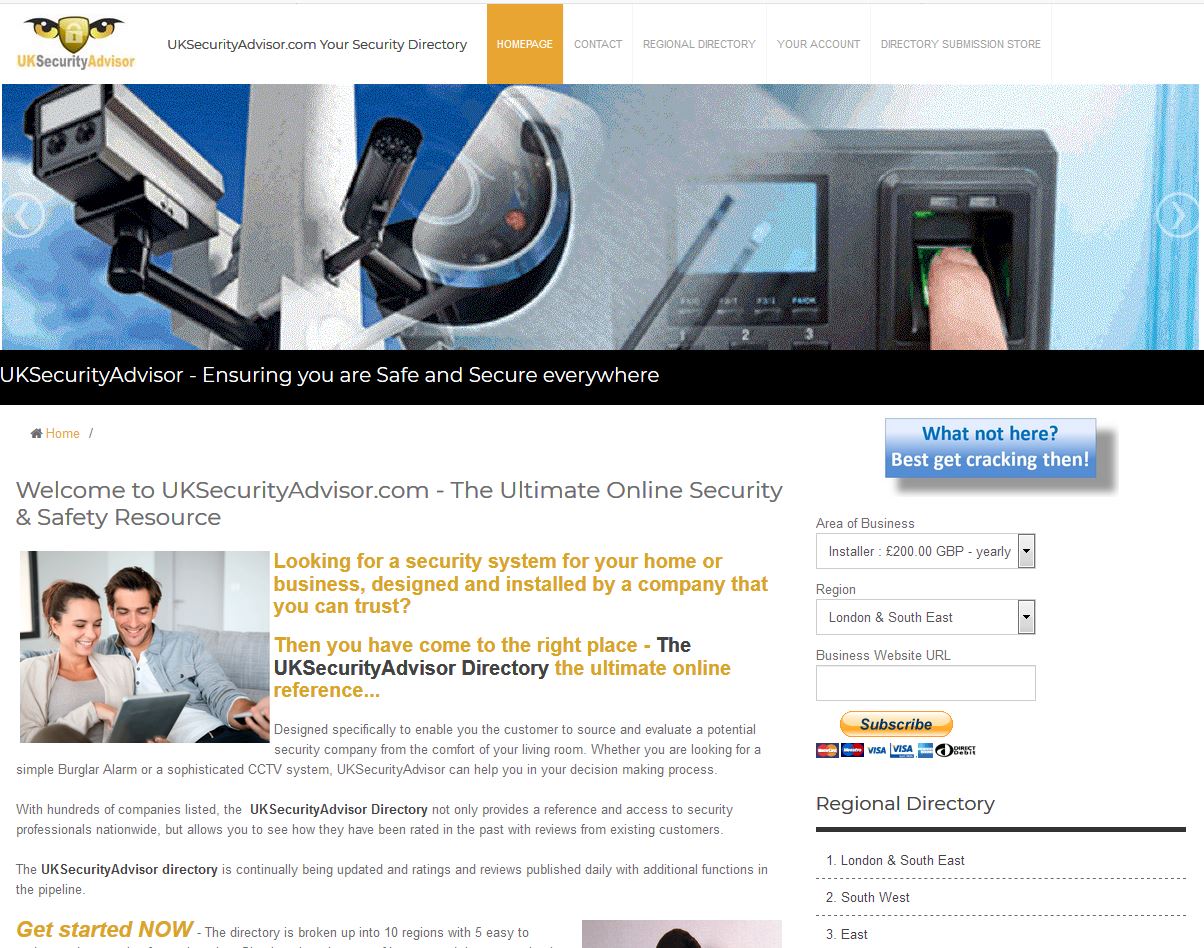 Designed specifically to enable you the customer to source and evaluate a potential security company from the comfort of your living room. Whether you are looking for a simple Burglar Alarm or a sophisticated CCTV system, UKSecurityAdvisor can help you in your decision making process.
With hundreds of companies listed, the UKSecurityAdvisor Directory not only provides a reference and access to security professionals nationwide, but allows you to see how they have been rated in the past with reviews from existing customers.

The UKSecurityAdvisor directory is continually being updated and ratings and reviews published daily with additional functions in the pipeline.
UK Security Advisor
1 Brickyard Cottages
Hanbury Wharf
Hanbury Road
Droitwich Spa
WR9 7DX
National Service Listing
Regions of Activity
News from UKSecurityAdvisor.com
CCTV is one of the main stays of a modern security system. We can all benefit from another pair of eyes!
Its primary focus is to act as a verification system for other security measures. CCTV can be a single or combination of systems and technologies to form the overall security solution
CPNI Introduction to Perimeter Protection
Detection and Tracking is a fundamental part of modern electronic security. Intruder Detection Systems (IDS) and Perimeter Intruder Detection Systems (PIDS) form the main part of the CPNI detect philosophy. These should be supported by CCTV to aid with the detection task and to assist in the tracking and monitoring of a situation.
Access Control Manufacturer Developer FREE Advise Intruder Detection
Find a Security Professional