Home

/

ACTIVATE YOUR LISTING
ACTIVATE YOUR LISTING
Get Started Here!
Welcome to the UKSecurityAdvisor Listing Activation Page
You may have been provided this link from a member of our support team and have clearly identified the value of a listing on the UKSecurityAdvisor platform.

Alternatively you may have found an incomplete listing in the Directory and wish to enjoy a full listing.
To activate or complete your listing, please follow these simple steps:
Confirm your details:
Select your "Area of Business": Installation, Integration, Distribution etc.
Select the "Region" in which you operate: London & SE, Scotlland, Wales etc.
Enter your website URL: http://www.yourwebsite.com
Complete the transaction via our secure eCommerce system through PayPal (no PayPal account required)
Promote your Listing on UK Security Advisor with your clients and potential customers and monitor your rating and comments.
GROW YOUR BUSINESS!
Alternatively click here for a submission form
You will receive a membership pack in due course with membership certificate, logos, web banners and information on how to maximise your membership.
START NOW - GOOD LUCK!
Directory Submission Form

The UK Security Advisor Team will contact you if they need more information or to confirm your listing.

Find a Security Professional
Organisation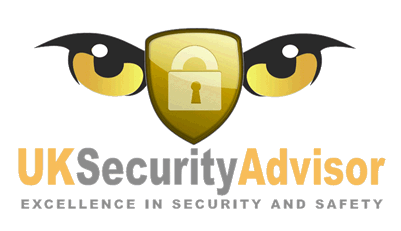 UK Security Advisor, The Customer Facing arm of the IP UserGroup International Ltd. organisation in the UK.


www.ipusergroupinternational.org
Other Entities: