Home

/

CCTV a vital component in a modern security solution
CCTV a vital component in a modern security solution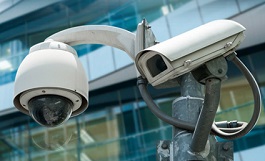 CCTV is one of the main stays of a modern security system. We can all benefit from another pair of eyes!
Its primary focus is to act as a verification system for other security measures. CCTV can be a single or combination of systems and technologies to form the overall security solution
CCTV a sound investment
CCTV can be a single or combination of systems and technologies to form the overall security solution, some of these may include:
Visible band or infrared CCTV
Thermal Imaging
Video Analytics
While CCTV, thermal imagers or video analytics are useful technology, all these will rely to some extent on the effectiveness of the control room and the security officer within.
---
CCTV
CCTV is normally used to achieve one or more of the following:
Detect an intruder within a reasonable time frame
Verify an alarm from a Perimeter Intruder Detection System (PIDS)
Provide support to a guard or security force
Provide evidence suitable for use in court
Most electronic detection systems assured by CPNI work on the five minute rule. This assumes that each part of a perimeter or sensitive asset is views by either a guard or CCTV once every five minutes. This limits the potential time for an attack and forces an attacker to carry out rapid attack, therefore being more likely to trigger an electronic detection system.
See CCTV for CNI perimeter security for a brief introduction to CCTV on a CNI perimeter.
See UAV's as a host for CCTV for guidance on aerial footage for security uses.
See Storing of Recorded CCTV Images for guidance on how long CCTV recordings should be stored for.
---
Thermal Imaging
Thermal imagers can be used as part of a CCTV system, giving longer operational ranges than traditional visible and infrared illuminated cameras. Thermal imagers use the heat radiated from the object, as opposed to the light reflected from its surface, to form an image. As a result, thermal imagers can be used to determine the class (vehicle, person, animal) of a target. It will not allow an operator to identify the person, or the colour of a vehicle.
Testing and commissioning of a thermal imager cannot be done with a standard CCTV test target such as Rotakin, CPNI have therefore developed a test target to mirror Rotakin which is visible and gives good contract in the thermal band. See Thermakin Standard for plans to make this test target.
For further advice on thermal imagers see:
Surveillance thermal imagers for an overview of thermal imagers
Thermal Imager Guidance for in depth technical guidance
---
Video Analytics
CPNI assure video analytic systems around a number of scenarios. The programme and scenarios were originally formed under the i-LIDS programme in conjunction with Home Office CAST. As the i-LIDS programme is no longer active, CPNI have subsumed the following scenarios under the CPNI video analytics test programme:
sterile zone
abandoned baggage
parked vehicle
doorway surveillance
multiple camera tracking
new technologies - thermal imagery and active near-infrared.
The top four scenarios are currently being tested under a manufacturer funded model in conjunction with the Building Research Establishment (BRE)
Read More - source www.cpni.gov.uk
Related posts
Keeping your smartphones (and tablets) safe... It's Easier Than You Think! 5 quick tips that can help keep your mobile devices (and the information stored on them) secure. Part of the Cyber Security: Small Business Guide …
When you're a small retailer responsible for your building, stock and cash on premises, security can become a bit mind boggling, especially if you only have a couple of staff to hand. Being safe however, isn't about numbers; …
Find a Security Professional
Organisation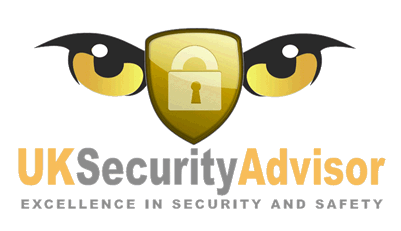 UK Security Advisor, The Customer Facing arm of the IP UserGroup International Ltd. organisation in the UK.


www.ipusergroupinternational.org
Other Entities: